Browse Our Recipe Categories
Newest Recipes
Oyster Stuffing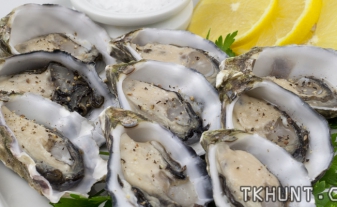 Oyster Stuffing
1 loaf STAFF OF LIFE Herb Bread
1 cup milk plus oyster juice
2 medium onions, chopped
3 stalks celery, diced
12 16oz Oysters
½ cup butter
1 tablespoon salt
2 tablespoons sage

Cube bread, then lay them out on a cookie sheet overnight to dry.
Melt ¼ cup butter in a frying pan and sauté the onion and celery until tender, add the remaining butter, milk, and oyster juice, salt and sage and heat over low flame until butter melts. Add oysters to bread cubes and pour the sauté over it and mix well.
Bake in a covered casserole for about 20 minutes at 325°F or stuff inside turkey and Enjoy!