Browse Our Recipe Categories
Newest Recipes
Gluten-Free Stuffing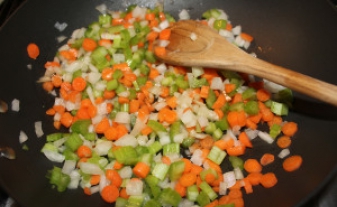 Gluten-Free Stuffing
INGREDIENTS:
6 cups gluten-free bread, evenly toasted and cubed
2 shallots, minced
2 onions, diced
2 celery ribs, diced
2 carrots, diced
6 tablespoons (¾ stick) salted butter (or Earth Balance)
2 teaspoons dried sage
2 teaspoons dried thyme
2 teaspoons sea salt, or to taste
1 teaspoon ground black pepper, or to taste
½ cup white wine
1 cup gluten free broth (chicken OR veggie)
4 tablespoons parsley
STEPS:
Sauté shallots, onions, celery, and carrots in butter until they are soft and onions begin to caramelize.
Add sage, thyme, salt, and pepper and cook over medium heat for 2 minutes. Add wine and continue cooking over medium heat until liquid is reduced to half.
In a large bowl, mix sautéed vegetables with bread cubes, chicken broth and parsley. Transfer to a baking dish and bake for 20 minutes at 325°F.
This is a great stuffing that can be made gluten free and/or vegan.
You can add finely diced sausage or alternative to the sautéed vegetables.
Serves 8 – 10