GROCERY
selection - variety - great prices

At Staff of Life we provide our customers with the best product at the best price. Everyday items including Non-GMO , gluten free, raw and hard to find products are our speciality. Browse our isles and find countless choices of the freshest all natural and organic food available. Our dairy has over 20 different kinds of yogurts and 10 different varieties of eggs. Our shelves are stocked with the best selection of health bars and over 15 different varieties of milk. Stop in today and see the best selection at the best prices!
Deli & Bakery
Traditional, gluten free and vegan choices

Staff of Life Natural Market has been making fresh, healthy, and tasty food for the people of Santa Cruz for over 47 years.
Staff of Life Kitchen uses only the freshest ingredients mainly from local vendors. Organic produce from Watsonville, meat and fish from our in-house Meat Department including free-range chicken, grass fed beef, and wild or sustainably farmed seafood, all seasoned with fresh organic herbs, and spices. We offer an extensive hot bar, salad bar, vegetarian, vegan and traditional soups and chili, fresh made sandwiches and meat and vegetarian burritos. Staff of life has lots of choices to make everyone happy.
Staff of Life's Grab and Go cold cases offer the freshest of sides and entrees for those in a hurry or we have a full service sandwich and burrito counter to make you one of our fresh selections.
Our bakery offers a wide selection of fresh made breads, pastries, cakes and speciality desserts, with options for many diets including vegan and gluten-free.
Hungry? Have a question? Want a sample? Stop by the Deli counter and let one of our fast and friendly staff help.
SUSHI BAR
FRESH quality ingredients

Stop by the Staff of Life Sushi counter and experience what our customers' say is the "Freshest and Best Sushi available". Our customers rave about our sushi and with good reason. Only grade A fish is used to give you the best quality and freshest sushi available. The harmonic blend of great taste and nutritional value makes sushi an appealing choice for a meal or snack. With a clean, light taste that doesn't sit heavy in the stomach, sushi is high in protein and low in fat and sodium. We welcome you to come into the Staff of Life and enjoy these fast and convenient meals that are both healthy and affordable.

Feeling adventurous? We have all you will need to make Sushi at home. You can pick up Nori, Sushi Rice, Rice Vinegar, a Sushi Rolling Mat, Sashimi Grade Ahi, prepared Unagi, wasabi, soy sauce, your favorite vegetables of choice - and don't forget the Sake!
Special order sushi trays are also available. Stop by our counter and speak to our sushi chef to get all the information and choices.
VITAMINS & COSMETICS
Largest vitamin and cosmetic department
on the central coast

Staff of Life Natural Foods - offers the largest vitamin and supplement supply in all of Santa Cruz County. For over 46 years, Santa Cruz has trusted us to provide the most complete selection and best prices of natural vitamins, supplements, homeopathic remedies, shampoos, soaps, and cosmetics available. Whether you need a tincture or fresh bee pollen, a hard to find vitamin or supplement, specialty pure natural skincare, or an exact herb or essential oil, Staff of life has it all. Voted by GoodTimes readers as the best Vitamin Store 10 years running, we specialize in providing our customers with the most varied selection at the best prices. Stop by today to experience all that Staff has to offer.
Our Vitamins & Cosmetics Department has one of the largest selection of vitamins and health products in northern California. This allows us to offer our customers some of the lowest prices available. Visit our Vitamins & Cosmetic Department and you will see a vast array of sale and discount items, along with our everyday low prices. We strive to find the cleanest products that are petroleum and animal testing-free. Some of our cosmetic products are so natural and organic you could eat them!
Vitamins and Supplements
Whether you are healthy and trying to keep it that way, or sick and tired of conventional medicine, we can help you with our large array of supplements, vitamins, and formulas. Our staff is knowledgeable and helpful. We are here to help, so don't hesitate to ask.
Not sure why you came into the department? Ask one of our staff to show you around or tell you about a new and exciting product. We are constantly learning and growing and are here to inform you and support your well being. Please also visit our open-to-the-public training and hear the companies we carry tell you exactly why they belong among such an awesome array of products.
Our mission is to educate, in a social, comforting, and cheerful environment, and create awareness for alternative medicines and local companies!
Bulk Cosmetics Department

Our bulk department is something to marvel at on its own. With over 40 different shampoos, creams, soaps, cleansers, and oils, we're sure you'll find something you like. If not, we can special order it for you! Bring in your own container, or purchase one of ours, and fill up with your favorite cosmetic products in a more eco-friendly way. You'll save money, and plastic, while enjoying our great selection. Combine, or use as is, bulk products are the way to go!
CHEESE & SPECIALTY ITEMS
Selections from around the corner and around the world

Say Cheese! Just like a photograph, you will have a big smile on your face when you visit Staff of Life's Cheese department. We feature organic artisan cheeses from around the corner and around the world. If you are looking for sliced cheese for your hamburger or sandwich or a specialty parmesan cheese, Staff of Life will have what you are looking for.
Our specialties:
Local cheese with Cow's, Goat and Sheep's milk
Organic Selections with no hormones or antibiotics
Both pasteurized and unpasteurized for you choosing
Our selection of cheeses is not only diverse but we have lots of varieties of each cheese. We have over six different blue cheeses and ten selections of parmesan cheese just to name a few. Come in and talk with our cheese specialist to find the perfect cheese for your taste! What would cheese be without olives and peppers? At staff of life we offer a wide variety of olives, peppers, and pickles in bulk. Fresh and delicious every day.
BULK DEPARTMENT
Save Money, Shop Bulk! AT STAFF OF LIFE!

Staff of life has the largest bulk selection on the Central Coast. Over a thousand products including a wide selection of flours, grains, rice, beans, teas, spices, granolas, nuts and seeds, trail mixes and candy.
When buying in bulk you save both yourself and the planet. There is a significant cost savings and you save on packaging.
Please bring your own packaging or use our instore containers.
PRODUCE
over 90% Organic, Local Farms
At staff of life we specialize in Organic Produce. Browse our isles and you will see more organic produce than any other natural foods market in Santa Cruz. We source the majority of our produce from local family farms to ensure our customers the freshest produce available. Right from the farm to our produce department will make you feel you are at the farmers' market everyday.

FLORAL & GARDEN
Organic plants for your garden

As you enter our store take a minute to stop by our extensive Garden and Floral Department! We have everything you need except the green thumb. Stop by to check out our large variety of organic vegetable and herb starts, garden plants, fresh flowers, garden gifts and a wide variety of organic fertilizers and pest control products. Whether you are looking for a quick bouquet, a special gift or plants to add color to your garden, Staff of Life Garden department has it all.
MEAT DEPARTMENT
All Natural Goodness

Staff of Life Natural Meat is a full-service butcher counter offering the freshest meats, poultry, and seafood available. All our meats are always hormone and antibiotic free and are hand selected and cut to your specifications. We have both natural and organic grass fed and finished beef, our poultry is organic free-range, our pork is fed an all vegitarian diet and our seafood is delivered daily.
We have house-made marinated meats and sausages all made here daily. We also have both natural and organic whole rotisserie chicken.
At Staff of Life Natural Meat we take the time to make sure your meat is fresh and raised in a cruelty-free environment. We visit our vendors and have personal relationships with the owners.
Cafe DEL SOL
Fresh Coffee - Organic Juices and smoothies - pastries

Looking for the freshest coffee and best organic juices and smoothies in town? Look no further than Cafe de Sol, Staff of Life's in house coffee and juice bar. With a full coffee menu, organic fresh pressed juices, real fruit organic smoothies and fresh pastries from the Staff of Life bakery, Cafe del Sol is sure to become your favorite place in town. With plenty of covered patio and outside seating, Cafe del Sol is perfect for a quick visit in the morning or stop by and enjoy your lunch or dinner from our Hot Bar or Salad bar.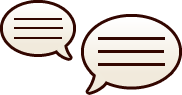 Common comments, questions
and feedback.