Over 90% Organic, Local Farms
At staff of life we specialize in Organic Produce. Browse our isles and you will see more organic produce than any other natural foods market in Santa Cruz. We source the majority of our produce from local family farms to ensure our customers the freshest produce available. Right from the farm to our produce department will make you feel you are at the farmers' market everyday.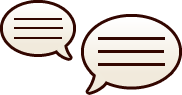 Common comments, questions
and feedback.