Fresh Coffee - Organic Juices and smoothies - pastries
Looking for the freshest coffee and best organic juices and smoothies in town? Look no further than Cafe de Sol, Staff of Life's in house coffee and juice bar. With a full coffee menu, organic fresh pressed juices, real fruit organic smoothies and fresh pastries from the Staff of Life bakery, Cafe del Sol is sure to become your favorite place in town. With plenty of covered patio and outside seating, Cafe del Sol is perfect for a quick visit in the morning or stop by and enjoy your lunch or dinner from our Hot Bar or Salad bar.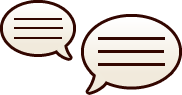 Common comments, questions
and feedback.