Full Service Butcher and Seafood Counter
Staff of Life Natural Meats is a full-service butcher counter offering the freshest meats and seafood available. All meats are hormone and antibiotic free and are hand selected and cut to your specifications. Our beef is grass fed and finished, our poultry is organic free-range, our pork is fed an all vegetarian diet and our seafood is delivered fresh daily.
We also offer a large selection of take and bake items, over 50 varieties of house-made sausage*, rotisserie chicken and ribs, house-made bone broths including chicken, beef, Asian pork, lamb and fish and freshly roasted sliced deli meats.
At Staff of Life Natural Meats we take the time to make sure your meat is fresh and raised in a cruelty-free environment. We visit our vendors at least twice a year and have personal relationships with the owners. Check out our trusted providers below. We also participate in the Monterey Bay Aquarium Seafood Watch Program. Come by and see what a REAL butcher department is all about!
Meat & Fish Department only:
Ph: 831-423-8632 ext. 4
staffoflifemeats@gmail.com
We are proud to parnter with Mary's Chickens, Stemple Farms and Llano Seco Farms. Choose a logo to link to their site.
We participate in the Monterey Bay Aquarium Seafood Watch Program. Click below for information.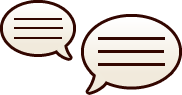 Common comments, questions
and feedback.