Traditional, gluten free and vegan choices
Staff of Life Natural Market has been making fresh, healthy, and tasty food for the people of Santa Cruz for over 47 years.
Staff of Life Kitchen uses only the freshest ingredients mainly from local vendors. Organic produce from Watsonville, meat and fish from our in-house Meat Department including free-range chicken, grass fed beef, and wild or sustainably farmed seafood, all seasoned with fresh organic herbs, and spices. We offer an extensive hot bar, salad bar, vegetarian, vegan and traditional soups and chili, fresh made sandwiches and meat and vegetarian burritos. Staff of life has lots of choices to make everyone happy.
Staff of Life's Grab and Go cold cases offer the freshest of sides and entrees for those in a hurry or we have a full service sandwich and burrito counter to make you one of our fresh selections.
Our bakery offers a wide selection of fresh made breads, pastries, cakes and speciality desserts, with options for many diets including vegan and gluten-free.
Hungry? Have a question? Want a sample? Stop by the Deli counter and let one of our fast and friendly staff help.
.
Gluten Free Baked Goods
Staff of Life is proud to offer Gluten Free, vegan or traditional breads and pastries. Lots of varieties all baked in-house to ensure freshness and quality.
Call for Custom Cakes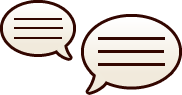 Common comments, questions
and feedback.