Selections from around the corner and around the world
Say Cheese! Just like a photograph, you will have a big smile on your face when you visit Staff of Life's Cheese department. We feature organic artisan cheeses from around the corner and around the world. If you are looking for sliced cheese for your hamburger or sandwich or a specialty parmesan cheese, Staff of Life will have what you are looking for. Our selection of chesses is not only diverse but we have lots of varieties of each cheese. We have over six different blue cheeses and ten selections of parmesan cheese just to name a few. Come in and talk with our cheese specialist to find the perfect cheese for your taste! What would chesses be without olives and peppers? At staff of life we offer a wide variety of olives, peppers and pickles in bulk. Fresh and delicious every day.

Our specialty
Local cheese with Cow's, Goat and Sheep's milk
Organic Selections with no hormones or antibiotics
Both pasteurized and unpasteurized for you choosing
​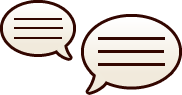 Common comments, questions
and feedback.